A clear overview
Easily keep track of your schedule
Why use PlanPine calendar? In this article we explain the benefits of using it.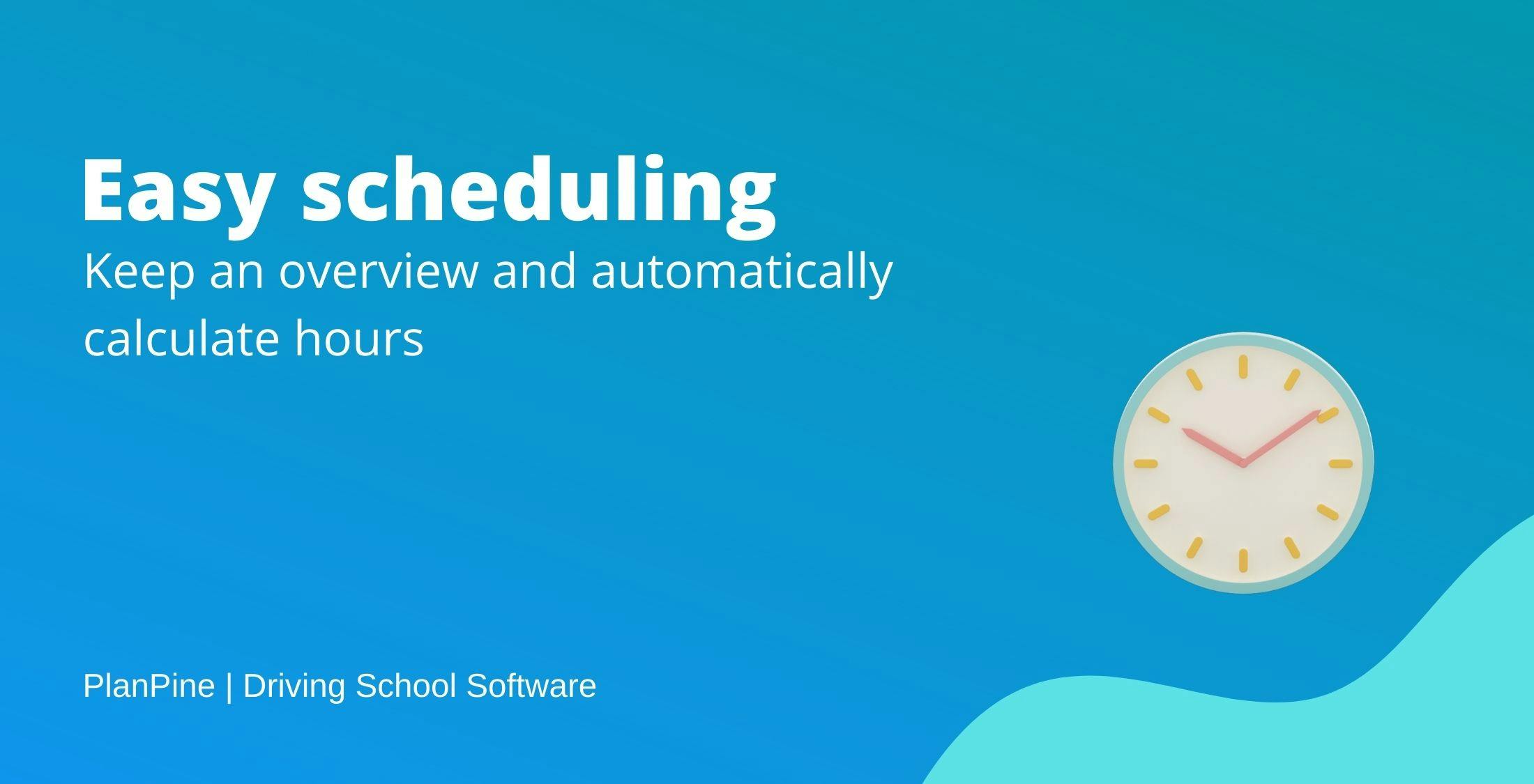 What can you do with the agenda
With the agenda you can easily keep track of your lessons and see where you need to be at your next appointment.
A few basic functions
You can easily keep track of your students' lessons. That way they are never late and neither are you. In addition, the available hours are automatically calculated so that you can easily see how many hours the student has left. That saves keeping track in Excel sheets!
In addition, you can easily add a note to the lesson so that you know what you want to focus on.
Furthermore, the pick-up location of the student is automatically selected and it is also possible to choose a custom location such as "Gym".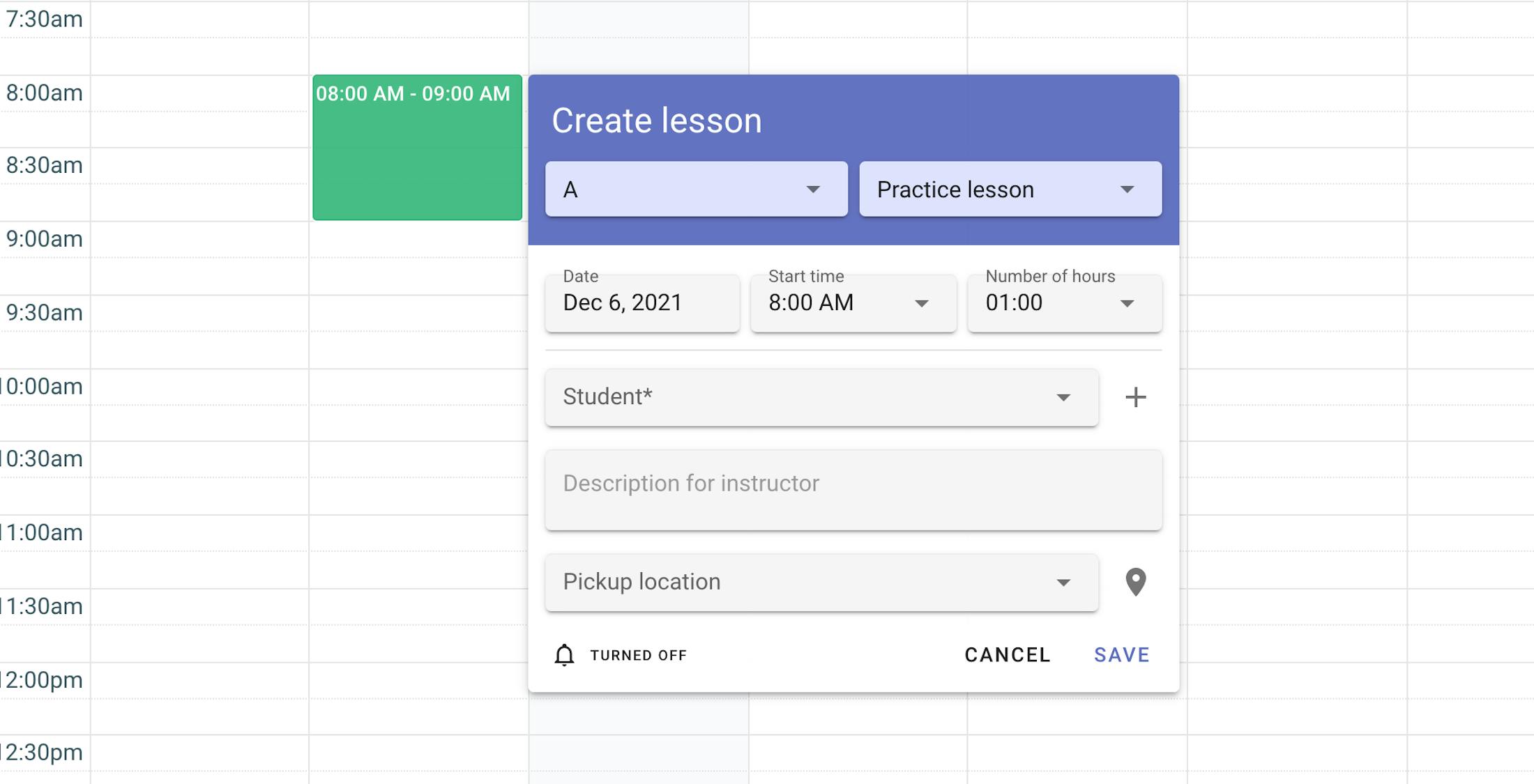 The agenda is interactive and remembers what you are doing. Sometimes, for example, you first want to add new hours to a student. You can do this while you are scheduling so you don't have to enter everything again. Very handy!
Finally, it is possible to send notifications when an appointment has been scheduled, changed or cancelled. In addition, if you cancel, you can indicate as an extra option that the hours must be included in the calculation. This can be useful if, for example, your student has canceled too late.
If you work with multiple instructors or have multiple vehicles, you can also fill this in. When selecting a vehicle, you can then easily enter your mileage.
The Dashboard
The dashboard is closely linked to the agenda. So you know what your next lessons are with the pick-up locations, your current lesson but also the lessons you have already had.
You can easily schedule a new lesson for your current student or fill in the lesson card if you have activated this. In addition, you can easily go to the student's profile to have all the information in a row.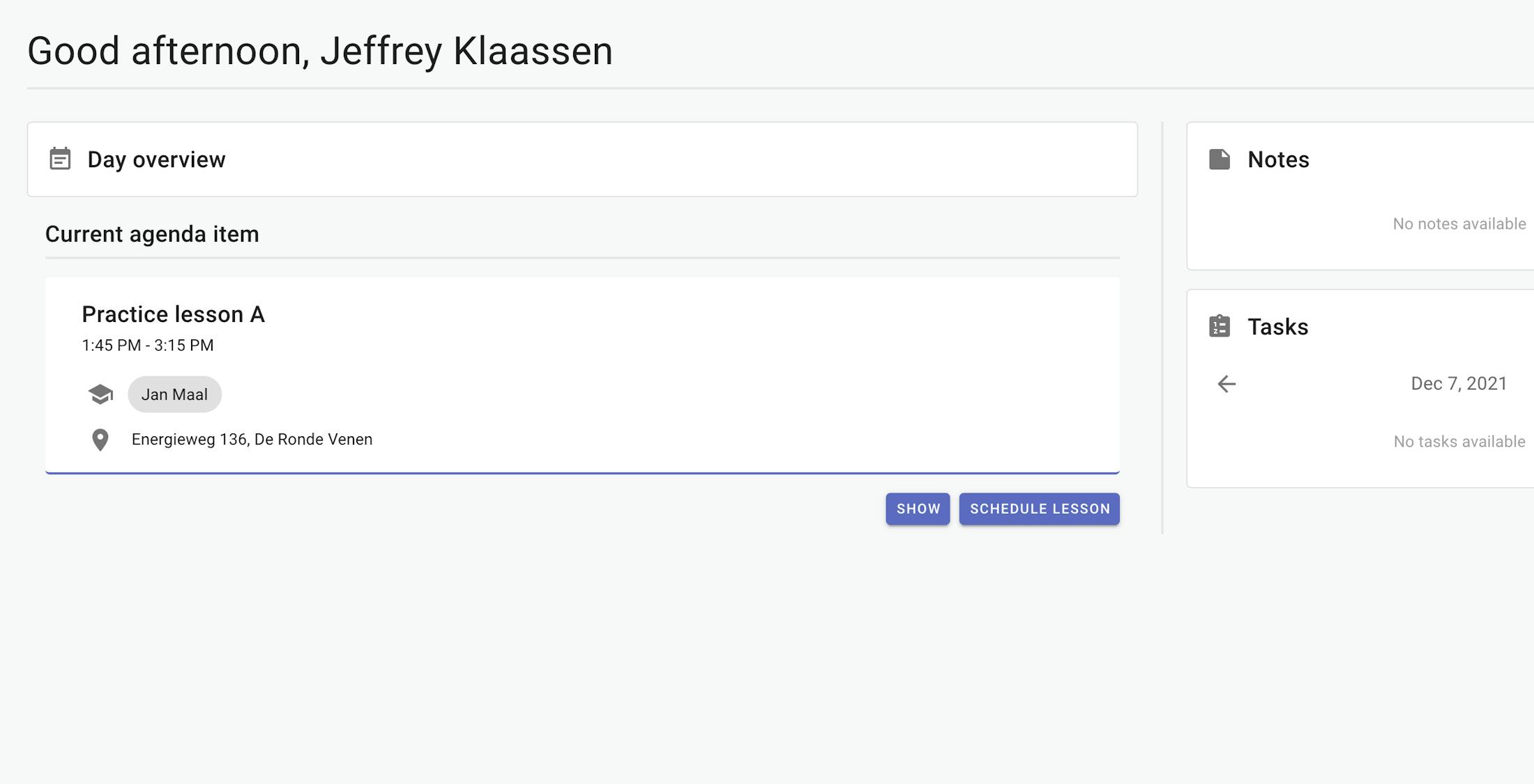 The student page
At the student page you as an instructor can see the necessary information from the student.
In addition, you can also link products to the student here so that the hours are topped up.
The Student App
The student also gets to see when the lesson starts. With the DriveBuddy app it is easy to show when all classes are and even how many hours are still available. In addition, it is also possible to upload a profile picture to the profile. This makes it a lot more personal!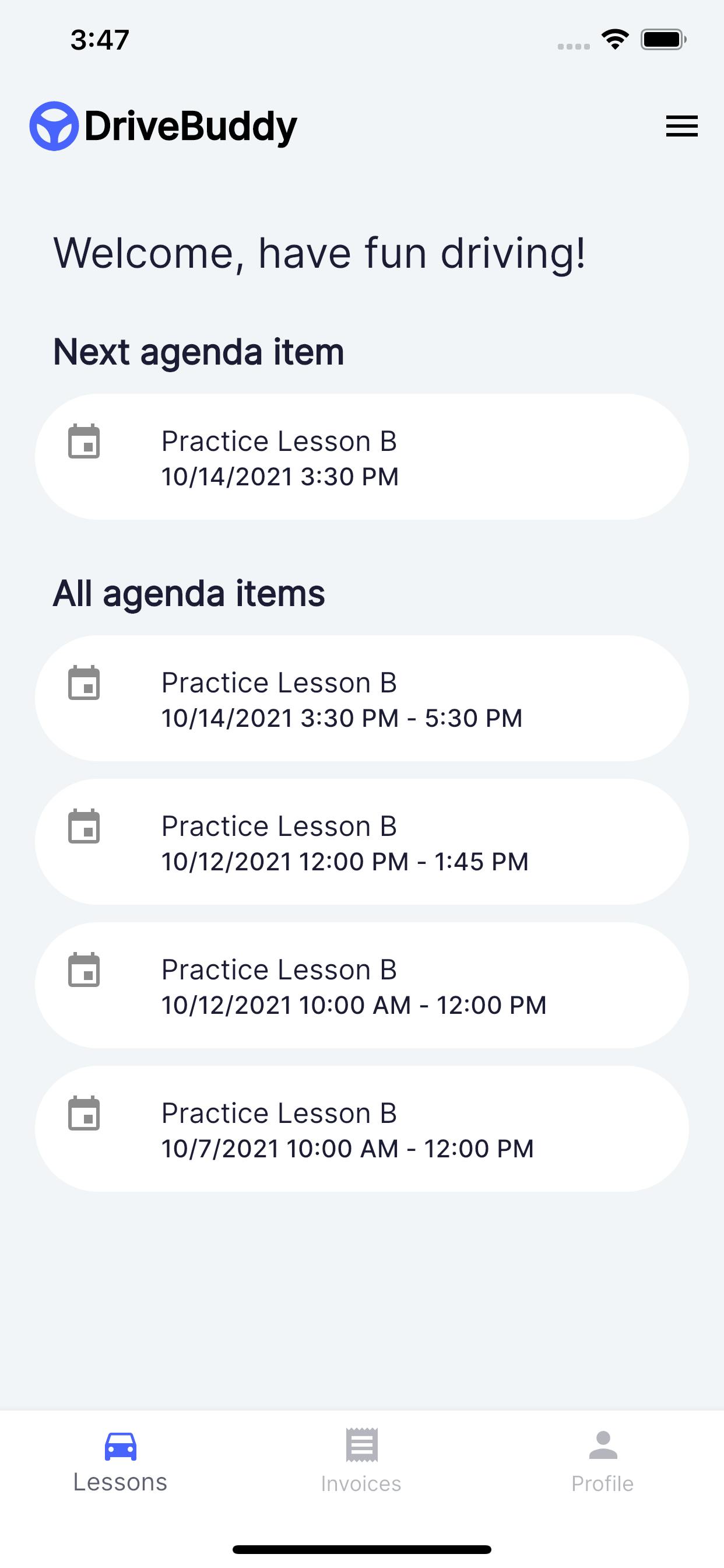 Epilogue
Thank you for trusting PlanPine Driving School Software.
Don't have an account yet? You can easily register on the PlanPine website.
PlanPine Team