News
Our new name PlanPine
Leafson is now called PlanPine. You may be wondering why it has changed. That's because PlanPine sounds better and it's easier to spell.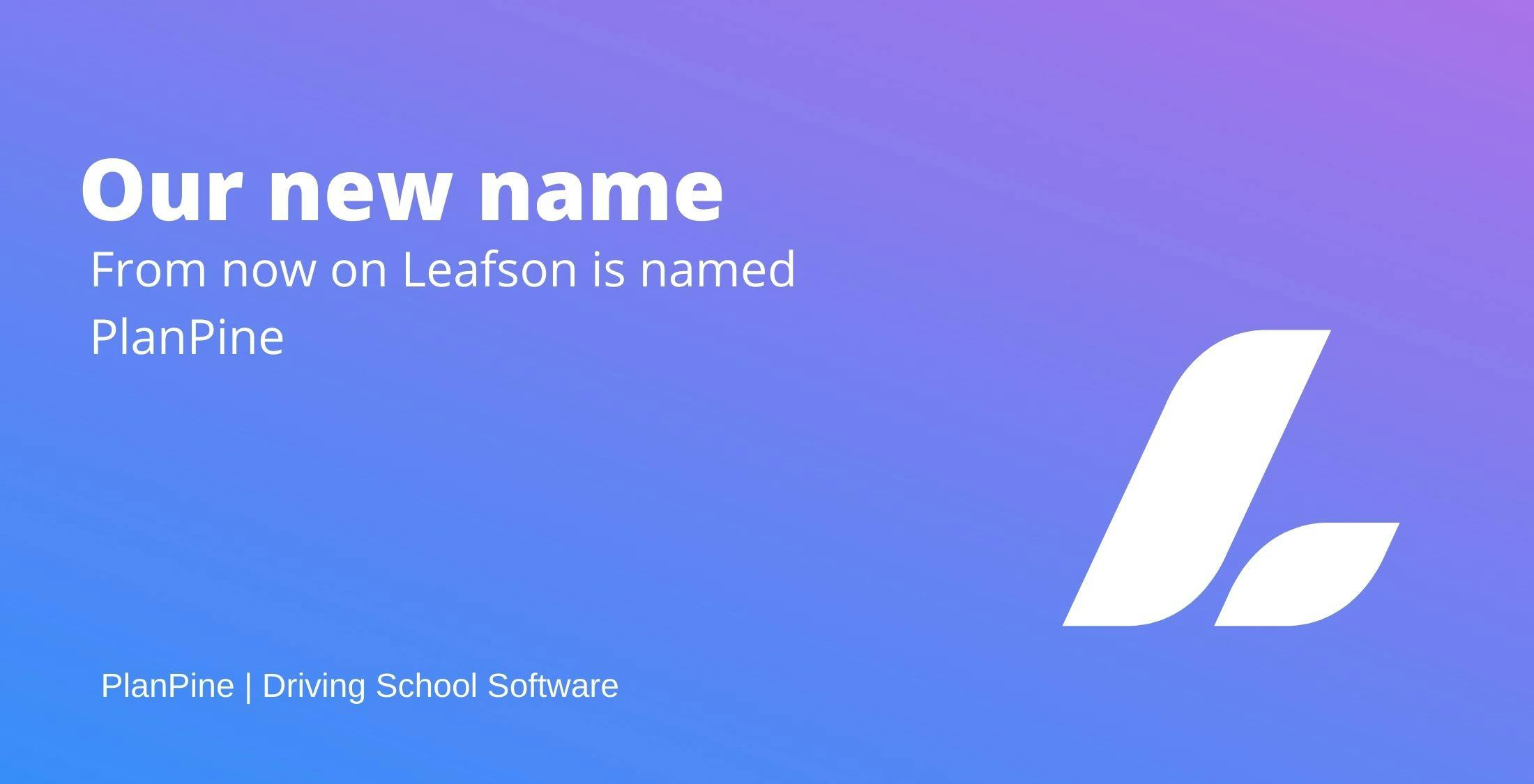 What else will change?
Nothing at all! Everything is exactly the same. The website, support and app have not changed (At least, except for the name).
Your students won't notice either, because DriveBuddy will keep the name.
In addition, we wish everyone fun teaching and that you can make lots of miles!
PlanPine Team